Your children should have brought home a pink Walk-a-thon pledge sheet. Please help your child collect pledges safely. The pledge sheets are due on September 22. All money raised supports our many PTO-funded programs, such as Artist-in-Schools, books for the book room, media center needs, playground equipment, field day and author visits. The Walk-A-Thon is Beacon's main fundraiser, so your support is MUCH appreciated!
Parents are welcome to walk with their children on September 25. We also need lots of volunteers. Below is a list of when each grade level will walk:
9:15-10:15       Kindergarten a.m.
9:30-10:30       1st grade
9:45-10:45       2nd grade
1:20-2:00         Kindergarten p.m.
1:15-2:15         3rd grade
1:30-2:30         4th grade
1:45-2:45         5th grade
IMPORTANT WALK-A-THON DATES:
September 22th:     pledge sheets due
September 25th:     Walk-A-Thon
October 10th:         pledges due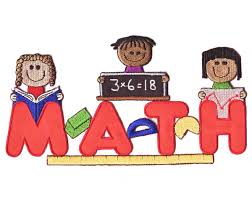 In response to a November 2013 parent survey asking parents what type of information and help was needed with regards to elementary math, Hilliard City Schools has created a parent website.  Parents asked questions about the curriculum being taught and why it was "different" from when they learned how to add, subtract, multiply and divide.  This website is meant to give parents some background on why different methods are taught at each grade level.  It will also show video examples of ways parents can work with students at home to help alleviate homework stress. more
Please click on the link below to see all of the simple ways to earn money for our school!!!